Creative Ideas for Maximizing Your Square Footage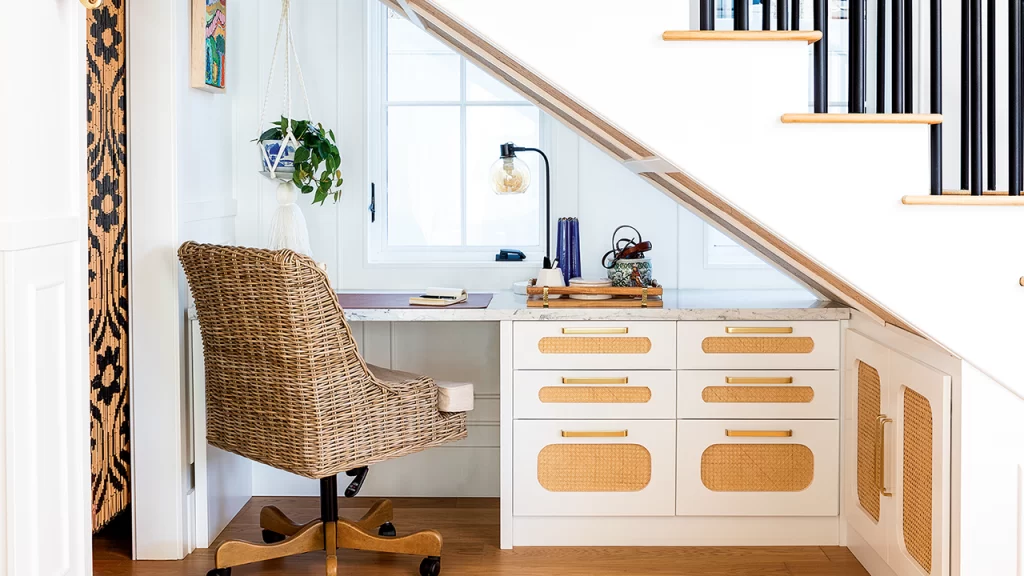 Whether you live in an apartment or have compact rooms in your home, there are plenty of design ideas that can help make small spaces feel more spacious and functional. Transforming furniture, removing non-load bearing walls, and smart storage solutions can all be game-changers.
Quaint spaces can be a canvas where you compose a work of art that reflects your style and personality. Try these clever ideas to maximize your square footage:
1. Think Outside the Box
Living in a small space is challenging. It takes smart storage solutions and an eye for design to make it feel roomy and comfortable.
Furniture that blends with a room's style is essential to creating an organized space in a small home or apartment. Over-the-door racks can be used for coats, hats, and scarves; bins or baskets hold extra pillows or cleaning supplies; and decorative shelves house books and other decor.
Using larger pieces of furniture can also help in a tight room. A large area rug anchors a seating area and expands the visual impact of a room more than a smaller rug would.
2. Invest in Multi-Use Furniture
Furnishing a small space can be challenging, especially when it comes to finding multi-use furniture. By investing in compact furniture that has a unique look and can be stored away when not in use, you can save space and create a more functional living area.
A good example is a sofa bed that doubles as seating during the day and a cozy sleeper at night. This type of transforming furniture is perfect for small spaces and can make a great conversation piece when guests visit your home. You can also add extra storage to your living room by using shelf dividers that are both stylish and functional.
3. Create a Cohesive Look
One of the biggest factors in a well-designed home is its cohesiveness. When rooms don't seem to fit together, the overall look is jarring and unfinished.
To create a cohesive look, start by defining your style. It can be anything from modern to rustic to shabby chic, but having an identifiable style will help keep your design on track.
Next, find ways to connect the different spaces through color. This can be as simple as choosing a monochromatic color palette or as complex as using complementary colors in different shades and tones. You can also use visual connections like having similar shapes or textures to make the space feel connected.
4. Utilize Vertical Space
When living in a small space, finding creative ways to stay organized is essential. No matter your room size, there are many tips and tricks that can make it more efficient, including utilizing nooks, investing in multi-use furniture, and optimizing vertical space.
Shelves and cabinets that reach the ceiling can be a game-changer for your storage needs, as they can hold more items while maximizing floor space. For example, hanging a ladder shelf can be a functional way to store books, music albums, or even knick-knacks that would otherwise clutter the floor. Similarly, adding hanging organizers to closet rods can help keep clothes organized and neat.
5. Add Color and Texture
Adding texture to small spaces can help define them without adding visual clutter. Textures like rattan, natural wood, and even shimmery brass accents can add a warm, inviting feel to a room. Mixing these textures with simple accessories like vases and driftwood helps maintain a balance.
Using bold pops of color can also help break up small spaces and draw the eye away from spatial limitations. For example, a dark navy bedroom can add drama to a small space while creating the illusion of height and depth.
Stackable and modular furniture also helps to create a sense of visual expansion in a compact room. For instance, a modern take on the Murphy table doubles as a dining area during meals and folds neatly into the wall during non-use.
6. Incorporate Plants
Plants are a great way to add texture to any space. They can also be used as a focal point that helps to draw the eye up and make a small space look bigger.
If floor space is limited, choose a tall planter that holds an espaliered tree like a philodendron or corn plant. They require very little room to grow and have a large impact on the eye.
If you have a dark painted room, try adding a light-loving plant that will brighten up the area. This ficus tree from Style Curator has a great plant aesthetic and won't take up much room at all.