Smart Home Ideas For Your Home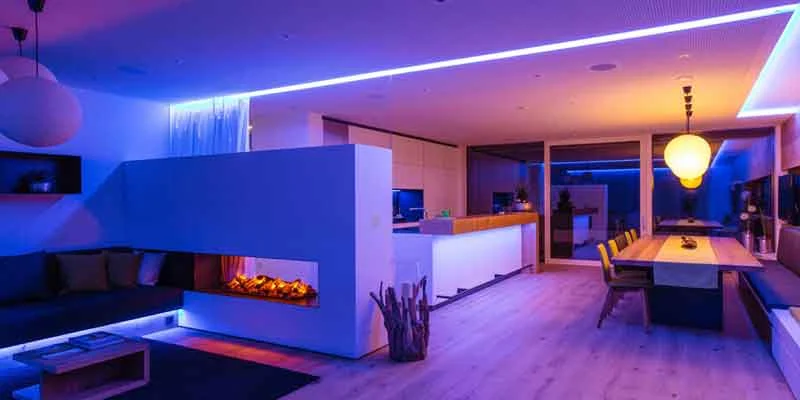 You can make your home more efficient with smart home automation. By adding smart devices to your home, you can program them to clean themselves automatically, control your thermostat, and even read the news. And with more people becoming tech-savvy, there are more options to control virtually everything in your home. Fortunately, Amazon has many smart home ideas to choose from, and these products make great gifts.
Smart light panels can control the brightness and color of your light. This allows you to set the right amount of light for different activities. Some smart bulbs are even colored to set moods. Smart homes are not for everyone, but if you're looking to make your home more comfortable and more fun, you should consider incorporating these technologies into your home.
Smart doorbells and windows are another great way to monitor and control your home. They can notify you if the door or window is opened and cooperate with your home security system. These devices can also give you voice control over your lights and other electrical appliances from your smartphone. These features allow you to take advantage of new smart home technology, and they'll save you a ton of money in the long run.
Among the hottest smart home products are the Amazon Echo Dot and the Google Home. These devices are great for a low budget and are easy to use. They're able to control a variety of smart home devices, from light switches to thermostats. They also come with automatic software updates. If you're not sure which smart home technology to buy, Amazon has several smart home devices to help you make the best decisions.
If you're worried about your home security, a smart door lock is a must. August, a company that has dominated the smart lock market, offers a high-tech August Smart Lock that is operated through your smartphone. This smart lock lets you open or close your door from anywhere. Another smart home security idea is a smart camera system. These systems come with facial recognition technology and motion sensors that monitor activities in real time.
You can also add smart locks and thermostats to your home to make your home safer. These systems use Bluetooth or Wi-Fi technology to automatically lock and unlock your door. If you want to stay comfortable, you can even adjust the temperature of your kitchen, office, or even your room using your smartphone. With smart home tech, you can enjoy the benefits of smart home security and comfort while saving money.
You can also install sensors in your home to detect leaks. For example, you can install a sensor near your fridge, your garage, or the bathroom floor. This way, you can receive an alert if you notice a water leak. In addition to preventing the leak, this system can shut off the water automatically while you're not home.