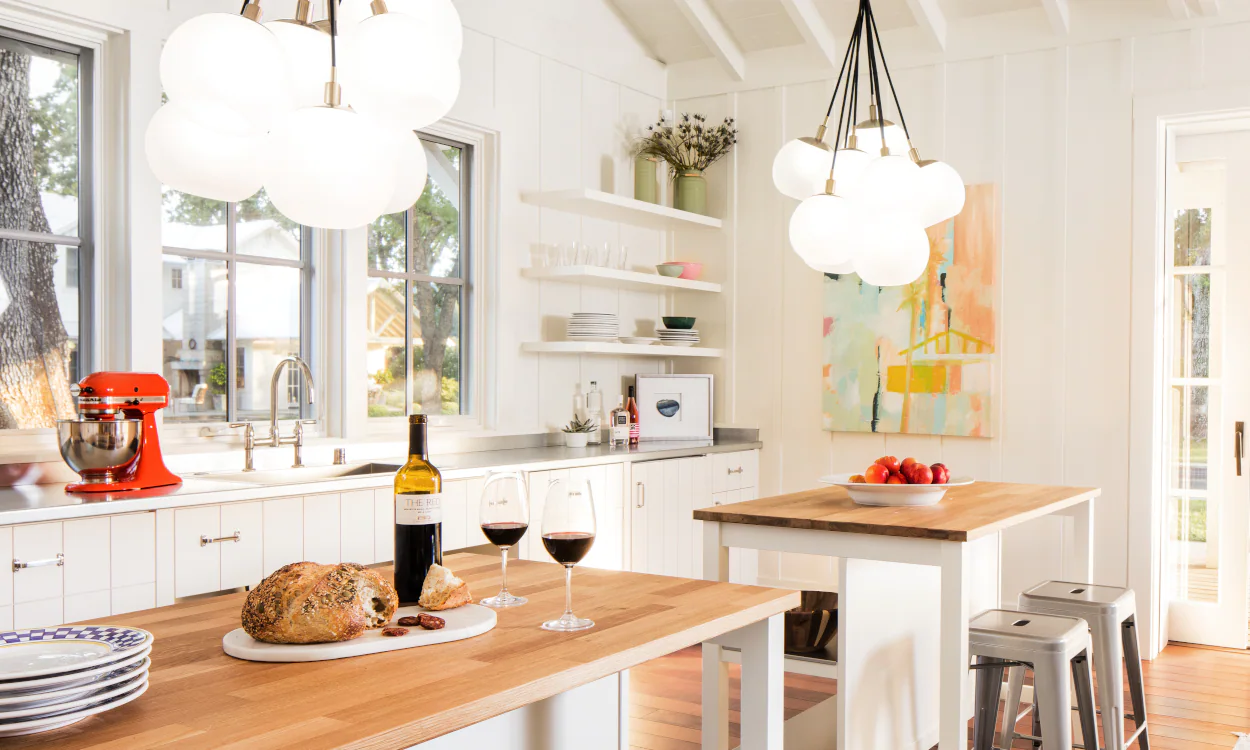 Kitchen lighting is an important feature in the kitchen. There are several types of lighting and they are used for different tasks. Generally, ambient lighting is the best option for your kitchen because it provides overall illumination. Task lighting is more specialized and is designed for specific activities. These lights should be positioned over the workspace for better results.
Cool white light is recommended for kitchen work areas. Cool white light has a white color and a cool tone. It is ideal for reading recipes or preparing food. Cool white light can be bright and can help you see easily. It is also best for work surfaces such as counter tops. Cool white light can be adjusted to match the room's needs.
Color temperature is another consideration when choosing lights for your kitchen. Cool whites are best for general lighting, but warm amber glows are a good choice for creating a cozy mood. It's also a good idea to install dimmer switches so that you can control the light levels in your kitchen. If you are unsure of what color temperature to choose, you can look up the color temperature chart in a magazine.
Accent lighting is optional, but adds visual interest and can draw attention to certain areas of your kitchen. This type of lighting can also make the ceiling look taller, which can enhance the space's appearance. A good accent light is also important for highlighting special kitchen features, such as a beautiful dinnerware collection. They can also make the space feel more inviting. In addition to accent lighting, you may also consider installing wall sconces. These fixtures are similar to flush mount lights, but are mounted on the wall. This makes them very flexible and versatile.
Under-cabinet lighting is another great option to illuminate your kitchen. There are several types available, including LED strips and recessed puck lights. If you want to minimize glare, you can install LED light strips on the underside of upper cabinets or behind cabinet doors. These lights should be installed a few inches away from the cabinet's back. This will eliminate the shadows created by the cabinet doors.
Pendant lighting is another popular option. This type of light can provide ambient and task lighting in a kitchen. It is an especially good choice for spaces with low ceilings. Pendant lighting can also be used to light up a table or island. It is also a great option if you want to add aesthetic appeal.
For general ambient lighting, recessed lights are the best choice for a medium-sized kitchen. Since they are hidden into the ceiling, they are sleek and stylish. A medium-sized kitchen can accommodate anywhere from three to six recessed lights. Experts recommend using white-light bulbs for this lighting type.