Choosing the Right Material for Your Outdoor Furniture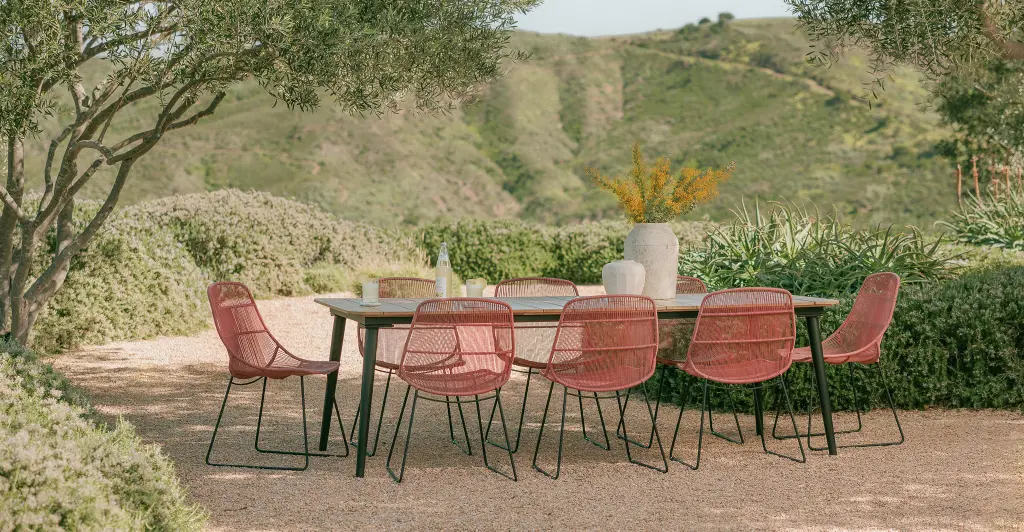 Choosing the right material for your outdoor furniture is a crucial aspect of outdoor decorating. The main materials used in outdoor furniture are wood, plastics, and metals. The material you choose should be based on your lifestyle and the style you have in mind. Different materials have different durability and care needs. Some are heavy and others are lightweight and easy to clean.
The style and material of your outdoor furniture should complement your home's design. You can choose from contemporary, traditional, or even rustic styles. Whatever style you choose, make sure it is comfortable and lasts for years. Cheap outdoor furniture will not hold up as well as more expensive ones, so you should spend more money on quality.
Teak is the most common type of wood used for outdoor furniture. Due to its natural resin and oil content, teak is highly resistant to water and insects. It can last up to fifty years. This makes it a highly desirable choice for outdoor furniture. Teak is the best material for outdoor furniture due to its durability and beautiful warm tone.
While plastics and wood are lightweight and resistant to wind, metal is also a durable choice. It can be shaped into more complex shapes and can be combined with other materials to provide a stylish and practical look. Outdoor furniture made of steel should be made from either stainless steel or galvanized steel, as regular steel tends to rust.
Another option is polyester. This material is less expensive than acrylics and other materials. It dries quickly and resists stains and mildew. It is best used for low to moderate-use outdoor environments. Although it is machine washable, polyester fiber fill can lose its shape if you use it often.
Outdoor furniture has come a long way over the years. Today's options include everything from a simple patio table and chairs to luxurious sofas and fire pits. If you are looking to furnish your outdoor space, you can consult with a knowledgeable outdoor furniture expert. There are many options for stylish and functional outdoor furniture, including furniture that will complement your home and your personality.
While wood has been a popular material for furniture for centuries, it has its downsides. Standing water will cause the pieces to decay, and retained moisture is not only bad for your furniture but can also pose health risks. Moist conditions promote the growth of fungi and mold. As such, choosing the right wood for outdoor furniture is vital.
Unlike indoor furniture, outdoor furniture should be cleaned regularly with special products and detergents. You should also choose a material that resists stains, mildew, and moisture. Some materials are suitable for indoor and outdoor use, but they won't look as good indoors. Some cushions made of plastic or canvas may not look good in the indoor environment.