Convertible Furniture Designs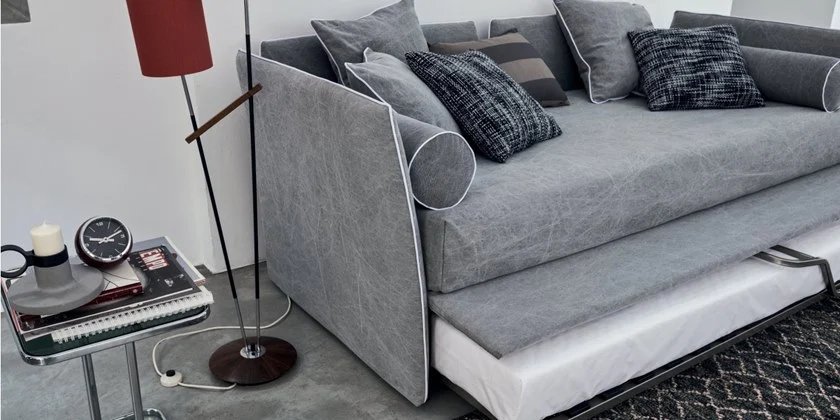 Convertible furniture designs are versatile pieces of furniture that can be rearranged in a variety of ways. Some pieces can function as a chair or a sofa, while others can be used as a bed. Many of these pieces can also be used as storage. They may also feature an expandable cushion section that can change the size of the mattress.
One such example is the Urbana Incredible table by Trend Austin Design. This table looks like a traditional bookshelf, but can convert to a dining table or workstation. Its innovative design is a perfect example of how convertible furniture designs are beneficial to a variety of uses. The table is also functional in a smaller space, since it can be folded away when not in use.
Another convertible sofa bed is shown in U.S. Patent No. 4,378,609. This model features a non-rigid foam padding. It is made of two panels that fold longitudinally to fit in the volume beneath the seating cushions. The frame includes articulating rigid rails and platforms surround the folded foam mattress on all four sides.
Another convertible sofa design includes a front and back frame. The front frame supports the seat and legs. A section of polyurethane foam (PU foam) may form the seating surface. It may be covered with a fabric or casing, and may have slits to accommodate a mattress topper.
Some convertible furniture designs include a foldable frame and a single or multi-part cushion or mattress. When the frame is folded, the cushion or mattress is able to fit inside the frame, while when unfolded, the mattress rests on the frame. This design is often functional, and the sofa or bed can be rearranged as desired.
Convertible bedroom furniture is a great solution for space-conscious households. Not only can it serve multiple purposes, but it also frees up space that could otherwise be used for storage. Another convertible bedroom furniture design is a bed-cum-storage unit that can accommodate a foldable desk and store additional belongings.